Up at 7 and stretching out some newly found muscles and oiling some joints we were unaware existed, we packed our bags had a breakfast of toast, jam and traditional European coffee and said goodbye to the pilgrims we met over dinner and the small town of Triacastela and headed to Sarria.
Brenda in "the buff" getting ready to head for Sarria.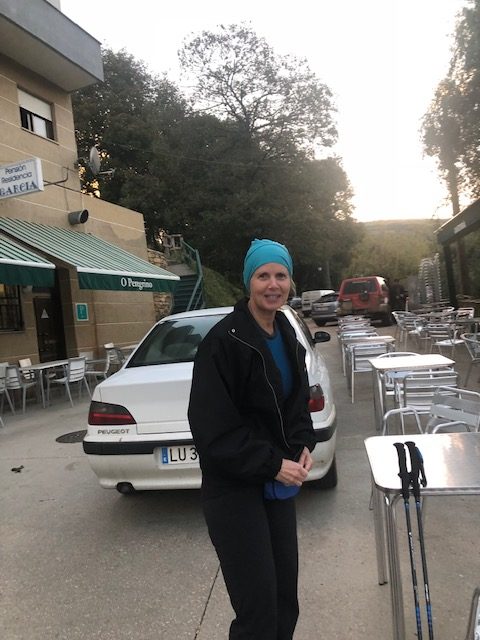 As you can see in the profile below we started the day, as it appears we will start everyday, with a vertical trek up into the countryside.
Most of our uphill climbs for day 1 and 2 followed the same 40-50 degree incline as you see from Triacastela to alto de Riocabov . At the end day 2 we found that the downhill incline could be MUCH worse as it was so steep, damp and the trail covered with loose gravel you were forced to use your legs as "brakes" for miles of the downhill portion.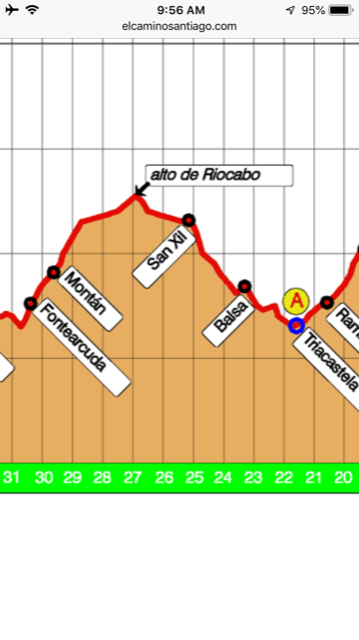 Notwithstanding the vertical nature of the days travels we did find some more inviting areas and the countryside, villages, villagers and Pilgrims continued to be amazing and inviting.
BELOW: one of the level stretches between climbs.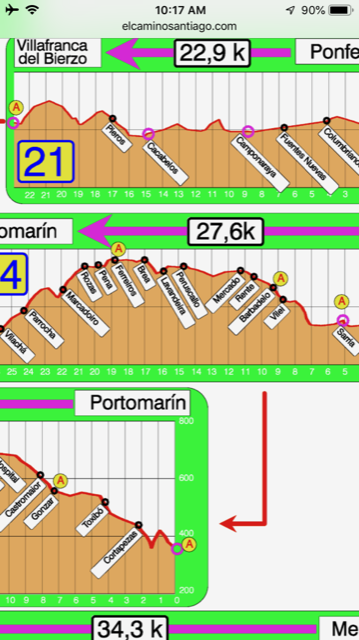 One of the many ancient agricultural villages we trekked through in the hills above Triacastela.
DAY 3
Leaving Triacastela was the first of many challenges for Day 3. From our door step forward the first 13 miles of the day ( see the profile showing 27,6K below) Initially steep and rarely under a 30 degree grade, it was truly an uphill climb all day.
Although today was a tough day of hiking it was beautiful weather, beautiful countryside and Brenda spending lots of time stepping around the poop on the street 🙂
BELOW: One of the many beautiful streams and bridges we encountered throughout the day.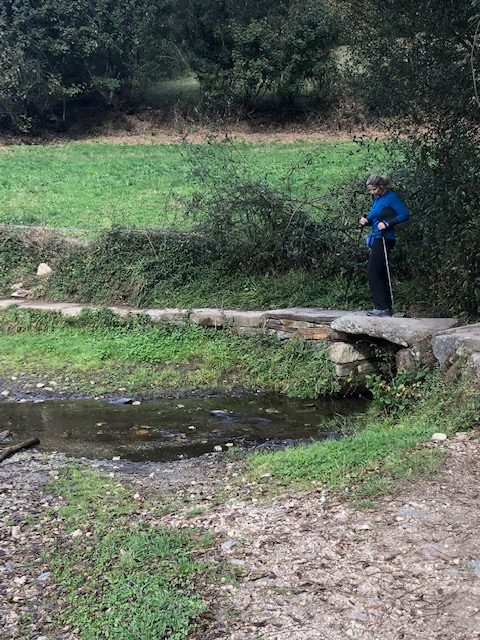 After three days in the 16 to 17 mile range tomorrow will be a short day of only about 10 or 11 miles.
Today was just over 17 miles. But brutal walking over and between huge stones (4-7") in what seemed to be washed out creek beds while dealing with up and down inclines of 35 to 50 degrees practically all day. VERY LITTLE level ground today.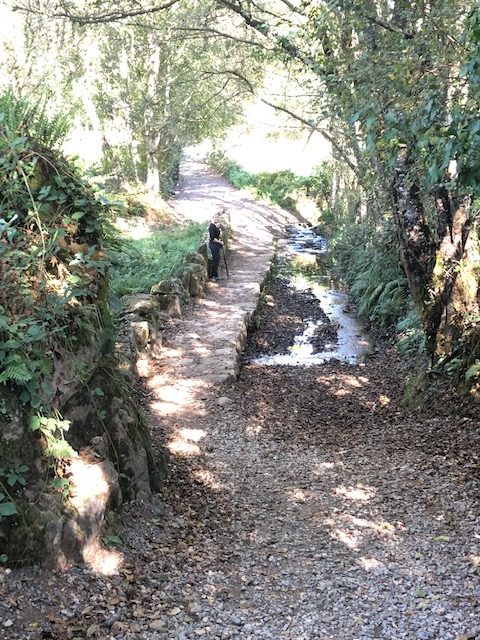 All that having been said we still encountered this amazingly beautiful setting! A ancient, hand laid, stone bridge in the middle of a wooded dell which has supported the feet of millions of Pilgrims over 2,000 years.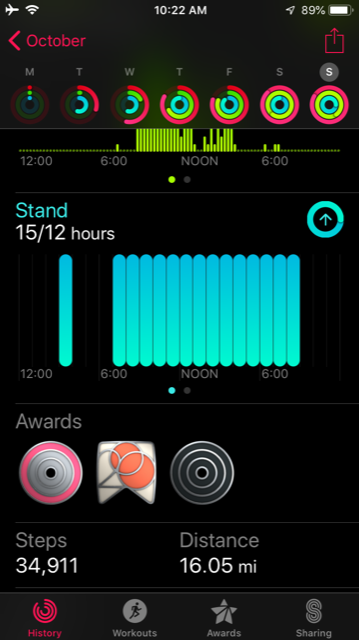 Buen Camino