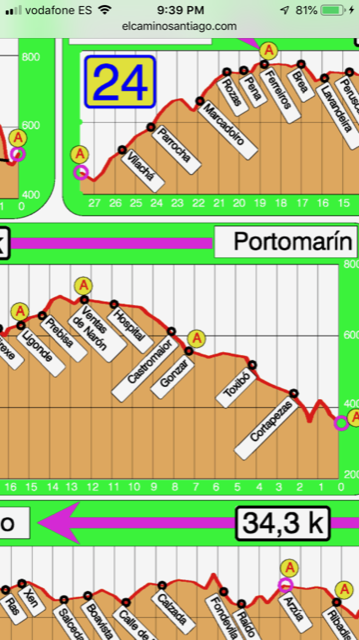 Day 4 began with what we planned to be an "easy" day, starting at full daylight around 9am.
We had coffee, toast and conversation with the other pilgrims and figured we would take a few minutes to catch up the blog from the previous 2 days. An hour and a half later (and an hour and a half behind schedule) we were finally on our way 😊
As has become the norm the day greeted us with a nearly vertical climb from Portomarín to Veritas de Naron, 7 miles of almost exclusively uphill climb! (See portion below starting with Portomarín)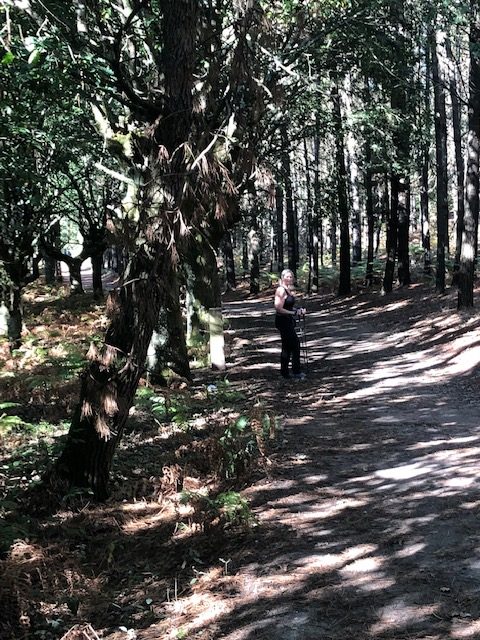 Notwithstanding the demands of the climb it was filled, again, with wonderful people and villages that seem straight out of the 1st century.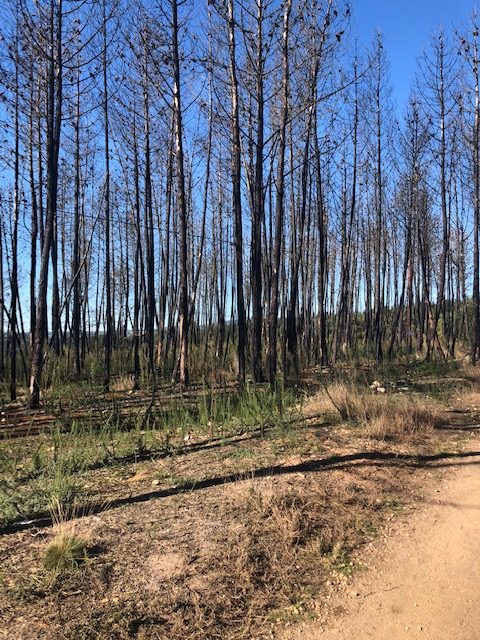 In addition we found periodic shade from the trees of an ancient forest and wondered what happened to these woods stripped of life by fire; we guessed and made up stories to fill the time as we walked but never found an answer.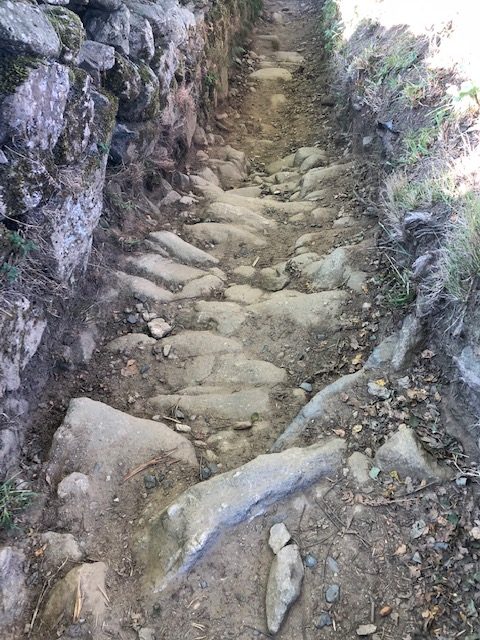 We tried several times to find a way to put perspective into the photo above but you simply can't see the steepness nor the length of this path.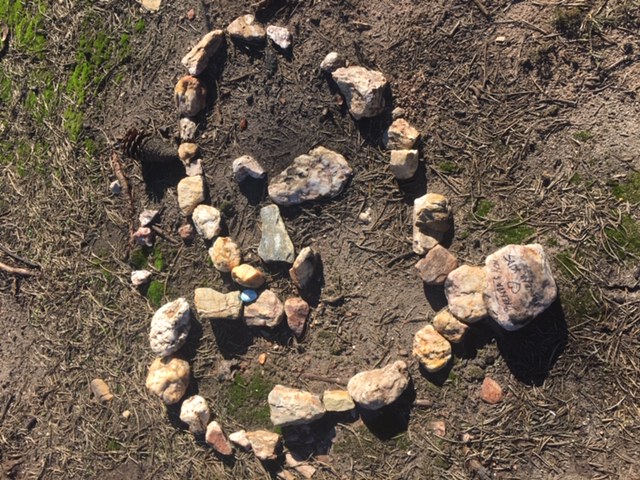 Imagine going through hundred of yards of irregular stone and add to it an incline of 40 or 50 degrees; adventure? Yes. Fun? Nope.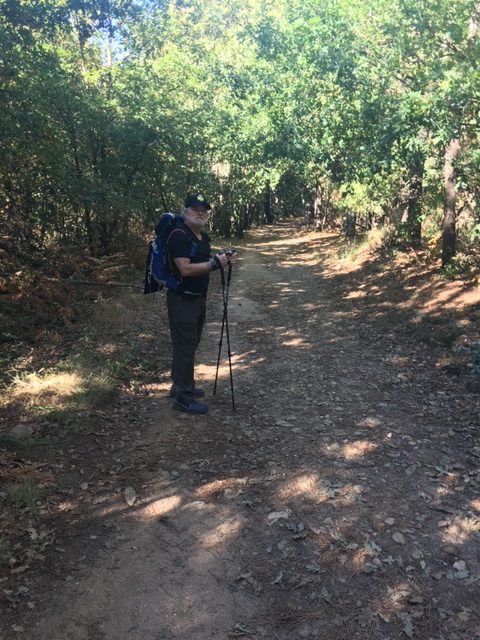 The miraculous thing was that, as if by intention, as we exited the rock cluttered pass we were greeted by a stone arrangement that brought smiles to both our faces after some of the "less genteel" comments about the path made just moments before!
he final phase of the day led us to Airexe and a welcoming host with a smile, a hot meal, a warm shower and a warm bed.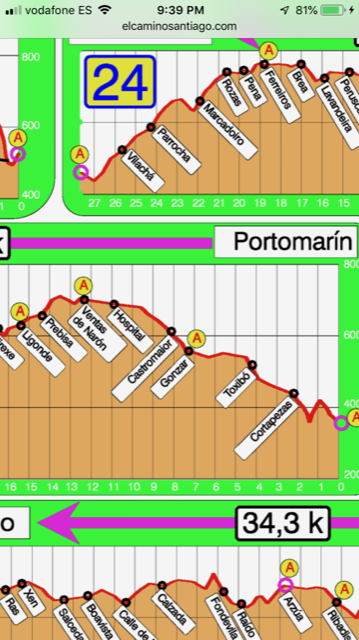 Buen Camino