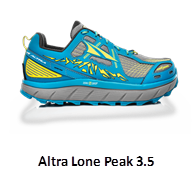 THE SHOES
As we previously mentioned, over and over (more than "weather", more than "elevations", more than "weariness") we heard and read about those for whom this trek was ruined by "BLISTERS"; BIG, nasty, painful BLISTERS. So we decided, early on, to spend plenty of time trying to ensure that we took every reasonable action to limit or eliminate "BLISTERS".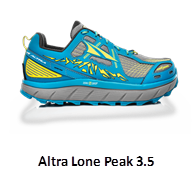 It started with the shoe selection.
Once again we look and looked. We got lot's of opinions and tried on lots of shoes. One thing we found out for sure, there were PLENTY of opinions.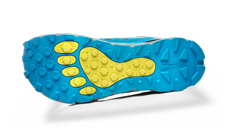 Many opined that "Hiking Shoes" were the way to go, others said tennis style shoes and others said runners. Having never participated in this type of hike we decided to speak to someone who had.
Following a lecture from Bill and Sue Holzer, a couple about our age, who had hiked the trail we found that they were not bashful about giving their opinion.
NO HIKING SHOES! As avid hikers they knew well the many benefits of hiking shoes for "mountain and wilderness hiking"; the El Camino is neither. It was their feeling that, since the El Camino was primarily worn trails, cultivated land and small towns and villages, the weight, tread and high ankle was unnecessary. For the same reasons they believed that tennis style shoe or "sneakers" didn't typically have enough tread and support for the periodic "rough spots" along the trail.
The Holzers believed they found the best alternative which provided all the attributes necessary to handle the varied terrain as well as provide support and comfort; the Altra Lone Peak 3.5 "Trail Runner" style shoe.
The Altra Lone Peak 3.5 offers drainage holes to keep feet dry, a 4-point gaiter system to keep dirt and rocks out, and mesh upper for enhanced durability. Although at first look the Altra looked as though the "all terrain" tread on the bottom would be heavy and possibly uncomfortable I decided to try them on and was very pleasantly surprised.
To start, the shoe is VERY comfortable. It has a wide "toe box" to keep your toes from rubbing against each other which combined with excellent insole and arch support make them as comfortable as your "worn in" favorite sneakers. Once on I found that the distribution of the tread surface was so perfect that, when walking, it was impossible to tell there was any tread at all!
When I combined the fact that they were comfortable and the all terrain tread made them multi-surface friendly with the fact that they only weighed 1 ½ pounds for the pair it seemed like they were right; they're the shoes I chose.
THE SOCKS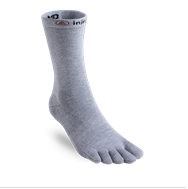 We have often walked and hiked 10+ miles a day and have never had a problem with blisters, however we have rarely done so day after day. Given this history I wasn't really worried about blisters until we heard about it being such a huge problem, even for experienced hikers, on the El Camino; so we sought preventative measures.
LINERS
Liners. Never used them/never thought about them…now I have them and I like them.
We decided on the Injinji liner. Consider them "underwear" for your feet.
Underwear acts as a barrier between you and your outer clothing, fitting tighter than you outerwear and reducing chaffing, rubbing and uncomfortable contact with seams etc., sock liners do the same and more. The Injinji liner fits each toe and helps defend against toes rubbing together (read "BLISTERS") and moisture buildup, keeping feet dryer and more comfortable. We selected the lighter version since the weather was moderate and we can add additional warmth if necessary with a heavier sock on colder days.
SOCKS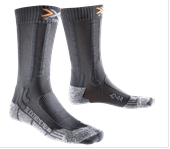 I don't consider myself cheap, but I come from a middle class family and (I guess) on some things I have middle class tastes (this doesn't include my wife 😊).
There are a couple of items of clothing I can honestly say I have never paid over $20 a pair for; specifically underwear (story later) and socks. If anyone would have ever told me I would spend the better part of $40 for a pair of socks I would have said they don't know me very well, I guess things change 😊.
The socks we settled on we the X-SOCKS Trekking Extreme Light. I can't do a better job of describing them than the manufacturer.
"EXTREMELY LIGHT, EXTREMELY CONVINCING: BEST IN TEST TIMES TWO. The foot that sits snugly in a shoe warms up quickly and starts to sweat. The X-SOCKS® Extreme optimally transports warmth and moisture away. Special features: The AirGuide™ functions as a spacer and is placed along the AirConditioning Channel® to facilitate continual air circulation. The patented AirCool Stripes™ under the soles also allow temperature-regulating fresh air to circulate. Manufactured with a light touch but still technically perfect, it creates a typical X-SOCKS® "bare foot" environment."
Every word of the above quote accurately describes the feel and impact of this sock, great feel, "air conditioned" and dry! Awesome socks and worth the price as the "go to" sock for hiking.
OTHER FOOT PRODUCTS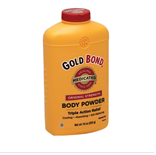 image022.png@01D46215.6D9D2F00" _mf_state="2″ title="null" action="null" style="width: 1.625in; height: 1.6145in;">

image024.png@01D46215.6D9D2F00" _mf_state="2″ title="null" action="null" style="width: 1.2916in; height: 1.427in;">Other items we are packing just to be safe include Gold Bond Foot Powder and several sizes of Compeed Blister Plasters.
Gold Bond is an old stand by and worth the extra ounce or so to carry and Compeed is new to both of us but comes highly recommended to limit the damage should a blister start.
Compeed Blister Plasters uses hydrocolloid technology which is able to absorb moisture from the blister which helps to create a better environment to prevent further damage and promote healing. These plasters are advertised to stay in place for several days, preventing rubbing and protecting the healing skin; I honestly hope I don't have to validate these claims during our trek!
NEXT BLOG – Brenda on equipment