Retired from a career with roles as diverse as news reporter and autism consultant, Anne Batzer has pursued an interest in improving the lives of children. Believing it is a mother's duty to prevent nuclear war, she spent many years volunteering and traveling internationally with the nonprofit organization Beyond War. Following her passion for nonviolence, she trained as a mediator and for many years served on the Board of Directors of Mediation Works, an alternative dispute resolution center, in Medford, Oregon. Anne was honored by her hometown with an Imagine Award for Community Peacemaking. A published fiction and nonfiction writer, she co-edits the Makena Musings newsletter with her sister-in-law Mary Jo Baich, whose love for Kenya first introduced her to this fascinating culture.
Sherri Middleton Mills – Founder and President Emeritus

After more than 20 years of fund-raising and public relations, Sherri Middleton Mills, served as Vice President for Children's Advocacy and Community Development at the Children's Hospital of Alabama. She resigned in 2000 to devote more time to the Makena Children's Foundation. A long-time advocate for children, Sherri was involved in the passage of the first child passenger safety legislation in Alabama, served on the Governor's Task Force for Birth to Five Development and developed Alabama's first million-dollar telethon – a benefit for Children's Hospital. A life-long Birmingham resident, Sherri enjoys reading, knitting and spending time with her five grandchildren, all born in the last five years. In 2000 she received the Children's Hospital's annual Friends of Children Award, in 2003 Sherri was selected Humanitarian of the Year by Lions Clubs of Alabama and in 2011 she was honored with the prestigious national Giraffe Award—for people who stick their necks out to help others. Visit the Giraffe Heroes Project  at www.giraffe.org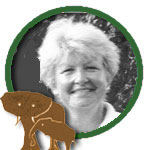 Mary Jo Baich – Vice President

Retired from careers at Pitney Bowes and International Expeditions, an international wildlife travel company, Mary Jo Baich has traveled the world and spent time in cultures as far-flung as Norway and Antarctica. She became captivated with Africa on her many excursions there to Rwanda, Tanzania and Kenya. She once designed food-and-wine tours of Europe and is well-known as an accomplished world-class cook and wine aficianado. With her husband Ed she moved from Atlanta, Georgia back to her hometown of Medford, Oregon in 2001. She fulfills the role of family matriarch for her large extended family, deftly maintaining relationships. For many years she served on the Board of Directors for the Rogue Gallery and Art Association. She serves on various committees for Sacred Heart Catholic Church. Mary Jo is co-editor with her sister-in-law, Anne Batzer, of the Makena Musings newsletter. She and her husband sponsored Makena student, Daniel Kimani.
Susan Reinecke – Secretary
With over twenty years in the field of education, Susan Reinecke has worked in and with private and public schools, colleges and universities and non-profit organizations across the US. She has taught at both the University and Community College level and has held multiple leadership roles within the educational system. Susan earned an Educational Masters (EdM) in Human Development and Psychology from the Harvard University Graduate School of Education. An avid lifelong learner, Susan's background also includes a Masters in Fine Arts (MFA) in Interdisciplinary Arts from Goddard College and a Master in Education (MEd) in Theatre Education from University of North Carolina. As a Societal Advancement faculty member for the Center for Creative Leadership in Greensboro, Susan designs and delivers leadership solutions for K-12, Higher Education, and non-profits that include both short term experiences and systemic initiatives.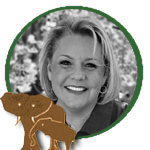 Kristin Batzer – Treasurer
As a young child Kristin was moved around the country by an adventurous single mother, living everywhere from Florida to Alaska.  She ended up in southern Oregon where she's lived since 1982.  Kristin worked for her family's construction company from 1998 through 2016, starting out in the Purchasing Department, moving to on-site Project Assistant and, finally, to Project Manager.  After the younger of her two sons was diagnosed with Autism, she needed to lessen her stress load. She jumped at the chance to transfer to another business where she now manages the bookkeeping and assists with the operations of the commercial and residential investment properties.  Kristin's early travel experiences embedded in her a lifelong fascination with different cultures. She looks forward to joining the Makena family and giving back.
E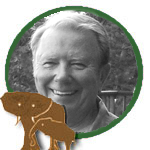 dward Baich – Director
Shortly after discharge from military service, Ed began his career with a national certified public accounting firm. He has served in various industries, including manufactured products, food distribution, high performance fabrics and aerospace, ending up his last 16 years as CEO of a US group operating companies of a Dutch corporation. He has held positions including accounting manager, controller, vice-president of finance, project director, general manager and group director before assuming his role as CEO. In addition to service with the Makena Children's Foundation, Ed is active in his Rotary Club and is Board Chair and Watermaster of his community association. He has enjoyed international travel, especially his visits to Kenya during the times Sherri Mills created this foundation to help underprivileged children in Kenya.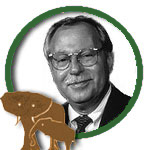 Bert Brosowsky – Director
Bert Brosowsky, originally from New York City, has been a Birmingham resident since 1970. For almost 25 years, Bert worked for the Birmingham Jefferson Convention Complex, serving as its Executive Director from 1995 to 1997. From 1999 through 2005 he was the Managing Director of the Birmingham Children's Theatre – one of the largest professional theatres for children and family audiences in the United States. From 2006 through 2007 he was the Meeting Planner/Manager for the American Society for Reproductive Medicine. Bert has served on the Boards of Directors of the Alabama Symphony Orchestra, the Exchange Club of Birmingham and as a volunteer for the Children's Miracle Network. Currently retired, he still serves on the Board of Directors of the City Equity Theatre – Birmingham's only Actor's Equity Theatre – and as a volunteer for Birmingham's Hoover Senior Center.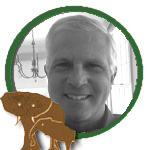 Dave Eusanio – Director
Originally from Buffalo, New York, Dave Eusanio graduated from Lehigh University in Pennsylvania with a BS degree in Industrial Engineering.  After graduation, he took a job with United Parcel Service (UPS) in their Industrial Engineering department outside of Washington DC. His career with UPS lasted 34 years and provided him with many assignments and relocations in the field of Operations and Engineering. While living in Arkansas, Dave ran UPS's Congressional Awareness Team, responsible for communicating its position on critical issues with Senators and members of Congress. In 2019, he retired and moved to Maryland to be closer to family. Following his lifelong commitment to improving the lives of children, Dave has a compelling history of community involvement. He served on the Board and—along with his family—volunteered with Camp Aldersgate, a camp for children with special needs near Little Rock.  He also was a Board member for Arkansas Independent Colleges and Universities and for Baptist College Sports.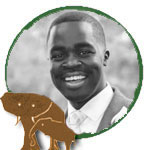 James R. Muruthi – Director
Kenyan native James Muruthi is one of the first students whose education was supported through the Makena Children's Foundation.  After the tragic death of his parents in an automobile accident, James lived as a young homeless boy wandering through Kenyan towns.  He was eventually adopted by one of MCF's founders, Peter Muigai Muruthi and his wife Jane.  After completing secondary school in Kenya, James took the initiative to immigrate to the United States where he received his Bachelor's and Master's degrees in Gerontology from Miami University in Oxford, Ohio.  He received his PhD in Human Development and Family Science from the University of Georgia and then was a Post-Doctoral Associate at the Center for Gerontology at Virginia Tech. Currently, James is an Assistant Professor in the Department of Counseling Psychology and Human Services in the College of Education at the University of Oregon. James has published many academic papers focusing on his passionate interest in aging issues in minority and ethnic groups. He has received top academic awards at each of the schools he attended, repeatedly been elected to leadership posts by his fellow students and volunteered his time to refugee and gerontology organizations.