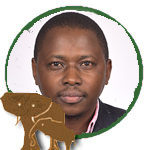 Francis Njiraini, MCF Country Director
Francis inspires growth for a living: business growth, family growth and personal growth. As the Technical Director at Bluekey Seidor, he is helping the company grow both in numbers and geographically in the East Africa region. Bluekey Seidor is a technology company that helps established companies get visibility by providing implementations of SAP ERP (Enterprise Resource Planning) solutions. Francis joined Bluekey during its second year of operation when it was a startup. In 2015 Bluekey was sold to Seidor, a leading SAP global partner from Spain.
He is a software engineer who is also a qualified CPA. He has over 15 years experience in the technology field and three years as a Statutory Auditor.
Francis has helped implement ERP solutions to over 150 companies across 4 continents (Africa, Europe, Asia and North America) in a total of 12 countries. He has domain experience in the following fields: manufacturing, trading & distribution, oil & gas, flori/horticulture, transport & logistics, technology and project-based organizations.
Francis has received numerous local, national and global awards including being voted SAP most successful consultant in Africa in 2010, best overall student in Kenya for Accounting National Certification in 1997 and being the top student at all levels – primary, high school and at Strathmore University. Francis was the lead person in working with the SAP Global team in Germany to provide a SAP Localization for Kenya to ensure that the unique requirements for Kenya are addressed by the Global SAP ERP Solution.
In addition to his passion for entrepreneurship, Francis is committed to giving back to society by inspiring, motivating and challenging the youth to identify and fulfill their dreams. To this end, Francis helped form TLF Club (The Leadership Forum Club) that sponsored career counseling and other special projects. Francis brings this expertise and passion to his work with the Makena Children's Foundation. He oversees the comprehensive goals of our organization and is an invaluable resource for bridging our two cultures. He conceived of and founded the Makena Alumni Club (MAC) where our young men and women come together for values clarification, goal setting, peer support, mentoring and career counseling.
Under Francis' direction, MAC members carry out at least one major community service project a year, as a way of giving back.
Francis and his wife Liz live in Nairobi. They have two beautiful daughters and a handsome young son.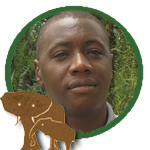 Charles Karanja,  MCF Kenya Liaison Manager
Like his brother Francis, Charles was born and raised in the Naivasha District in Rift Valley Province. Family circumstances prevented Charles from completing his education, but he is a lifelong learner. In 2005, he joined a youth forum where he honed his management skills and learned ways to give back to society. Since then, Charles has pursued his passion for and experience with community development. He is an accomplished mentor to the Makena students and maintains strong bonds with their families and schools. In addition, Charles has completed courses in computer skills and professional driver training. He is an interesting and skilled writer.
Charles' early career was in horticulture. For two years he worked in flower greenhouses for Nini Farm Ltd, a subsidiary of France's Richel Company. He spent seven years working in environmental conservation for Peppercorn Farm Ltd in Naivasha, which later changed its name to Galyna Ltd. Charles participated in planting thousands and thousands of trees in Kenya.
In addition to his fine work with MCF, Charles is an entrepreneur with his own farm and business, Liberty Car Wash.
Charles and his wife, Carol, have three sons, Brian, Eric and Collins.